KOSSOF SALON CHOSEN TO FEATURE GOLDWELL'S NEWEST COLOR LINE

Posted on October 21 2012 by Teddie Kossof
 The Newest Addition to the Color Dept. @ Teddie Kossof Salon is Nectaya from Goldwell USA. 
Teddie Kossof Salon Spa is proud have to have been chosen by Goldwell USA to be one of the select salons nationwide to introduce Nectaya, which means Nectar; its Goldwell's Ammonia-free hair color that is derived from 91% natural ingredients..."We continue to search for the best products that deliver exceptional results, our independent tests have confirmed what Goldwell promised, the next generation in hair color". - Alan Kossof
Q & A WITH ALAN KOSSOF
What should clients expect when they try Nectaya?
Clients will immediately realize that this hair color has a pleasant & delicate natural scent.  The Ammonia-free formula contains 91% ingredients of natural origin.
I already use Goldwell, why should I try Nectaya?
If your using Goldwell, you are ahead of the game in hair color.  Nectaya is the next generation in color technology.  We forget that hair is dead, as hairdressers, our job is to make hair look alive!  Nectaya's formulation allows our colorists to deliver exceptional hair color while at the same time, feeding the hair moisture.
I'd Like to Try Nectaya, but I have colored my hair with another brand, Can I still try it?
Absolutely! Our Colorists can match your formula with Nectaya and what you'll notice after your first application is 2 things.  First, your touch-up will be amazing & your mid-shaft & ends will thank you, as we custom-blend a formula, we will cover your hair with Nectaya and freshen-up the mid-shaft & ends.  Over time & re-application, your hair will be noticably healthier & in optimum condition.
Do I have to use special products on my hair after Nectaya?
Goldwell highly recommends that you continue your Nectaya experience at-home with Goldwells new "Green" Shampoo & Conditioner.  The duo is priced very well & complimentary when you try Nectaya for the first time. 
Have you seen proof that there is difference with Nectaya?
YES!  I have...and the proof is below.  The first photo is of another popular professional Ammonia-free color, see how the cuticle has visiable damage.  Now look at the second photo, thats Nectaya...Any Questions?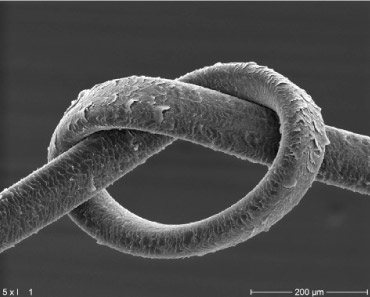 Ammonia-free color                                                                                    
                           of a main competitor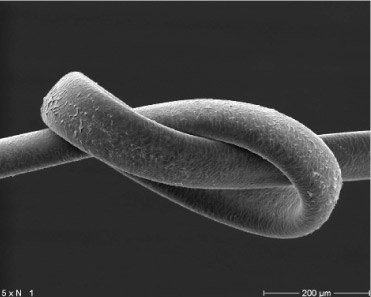 TO BEGIN YOUR NECTAYA EXPERIENCE @ TE
DDIE KOSSOF, CALL 847-446-9526 OR BOOK ONLINE AT WWW.TEDDIEKOSSOF.COM 
281 Waukegan Rd.  Northfield IL 60093