10 SUMMER SKIN ANTI-AGING TIPS

Posted on July 8 2012 by Teddie Kossof
Summer is definitely here...and you should be concerned about protecting your skin everyday, not just on beach & pool days.  


The SPA @ Teddie Kossof relies on PRIORI Skin Care to help clients with their skin's aging...the goal is to slow down the aging effects that the sun's rays have on your skin.
Below are GREAT Summer Tips from PRIORI: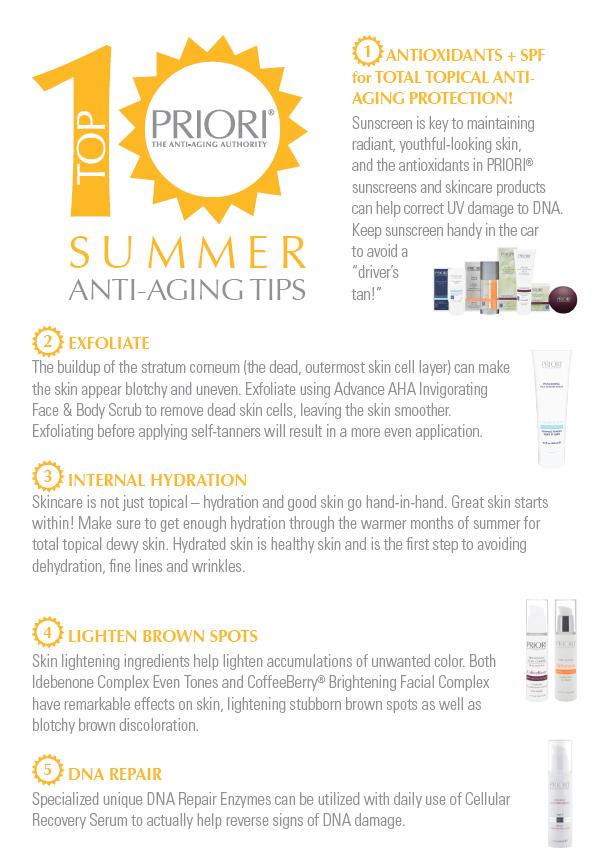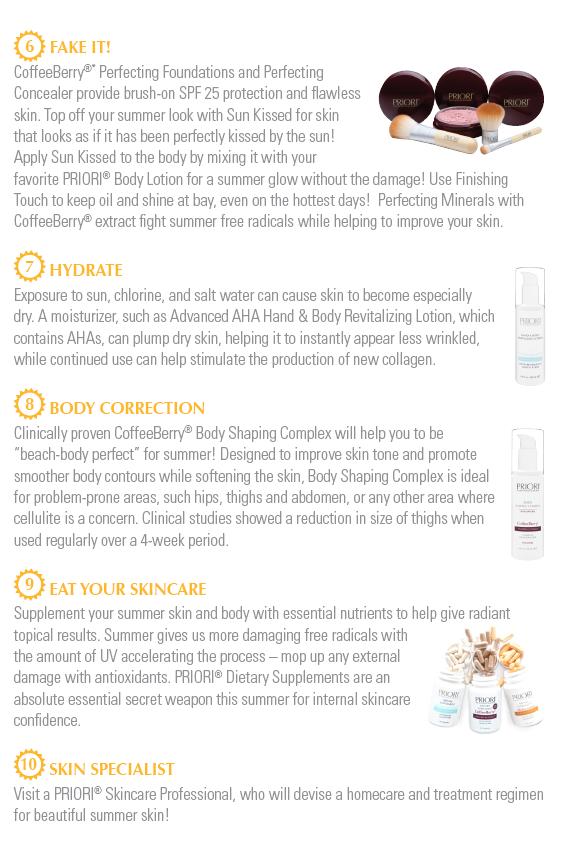 INTERESTED IN LEARNING MORE???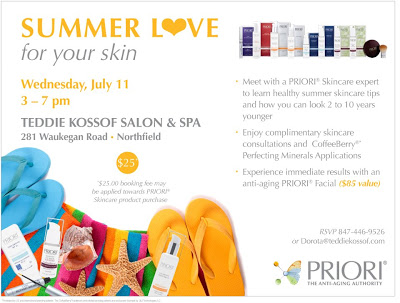 RSVP to our Summer Skin Care Event @ Teddie Kossof
When:  July 11th 
Time:  3pm-7pm
RSVP to:  847-446-9526 or dorota@teddiekossof.com
TEDDIE KOSSOF salonspa
281 Waukegan Rd.
Northfield, IL 60093
www.teddiekossof.com