BACK TO SCHOOL COMMUNITY DAY!

Posted on August 6 2014 by Teddie Kossof
eddie Kossof is proud to launch its 1st Annual Back to School Community day.  The concept, to bring together the local community, whether or not you are a patron of the Kossof salon, we welcome you & your family to delicious Vienna Beef Hotdogs, Entertainment for kids & DJ sponsored by Mobile Music Interactive Entertainment Raffle & Prize Giveaway's, plus there will be a car show! 
Guests will also enjoy 30-70% off beauty products and Kossof Stylists will be on hand for consultations and complimentary hair braiding!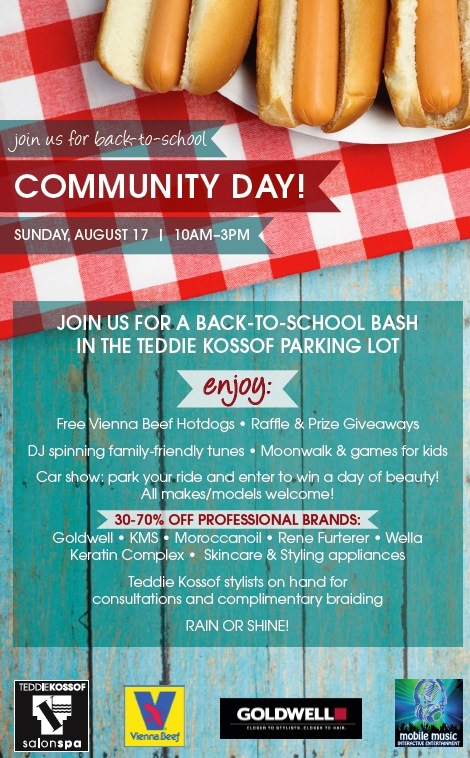 10am -3pm Sun 8/17 in the Teddie Kossof Parking lot @ 281 Waukegan  Rd Northfield, IL  for more info, visit Teddiekossof.com